Selection Process
Each year, the Brody Scholar Selection Committee invites twelve accepted Brody School of Medicine applicants to interview for the awards. Given to members of each entering class, selection is based on scholarship ability, evidence of leadership, service, moral character, and a promise of distinction in medicine. Preference is given to residents of eastern North Carolina.
The Brody Scholars Program (PDF) offers full tuition scholarships. If a student maintains acceptable academic progress, these funds are renewed for up to four years of medical school.
For more information, visit Brody School of Medicine Admissions or call the admissions office at 252-744-2202.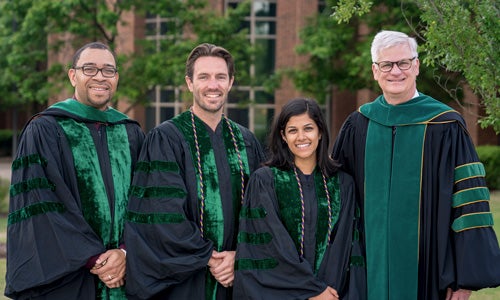 Class of 2019 Brody Scholars
Pictured (L to R): Dr. Kendall Campbell, John Hurley, Catherine Thriveni, and Dr. Mark Stacy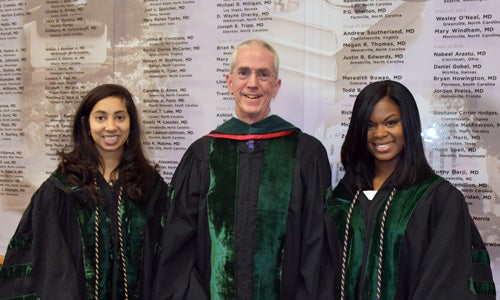 Class of 2017 Brody Scholars
Pictured (L to R) Amanda Saad, Dr, Nicholas Benson, and Mia Marshall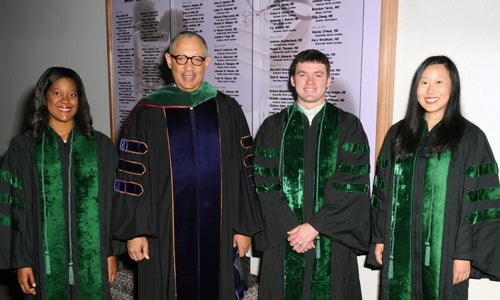 Class of 2016 Brody Scholars
Pictured (L to R) Porshia Underwood, Dr. Paul Cunningham,
Andrew Norris, and Elaine Shao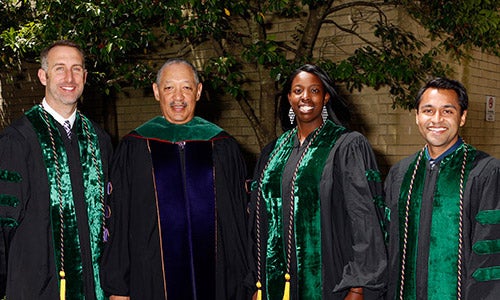 Class of 2015 Brody Scholars
Pictured (L to R) Scott Gremillion, Dr. Paul Cunningham,
Marlana Sheridan-Bollinger, and Sunny Darji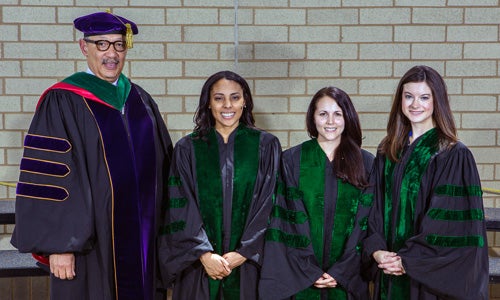 Class of 2014 Brody Scholars
(Pictured (l to R) Dr. Paul Cunningham, Stephanie Maxwell-MacPherson, Nicole Merli, and Stephanie Carrier-Hodges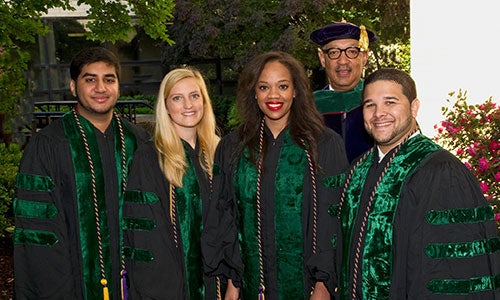 Class of 2013 Brody Scholars
Pictured (L to R) Nabeel Arastu, Jordan Preiss, Diana Spell,
Dr. Paul Cunningham, and Bryan Howington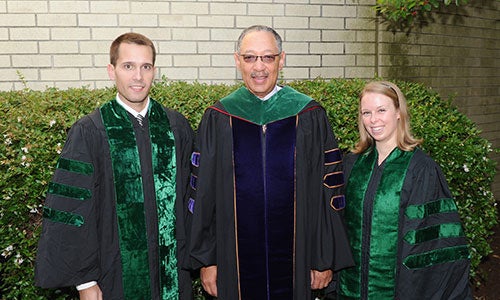 Class of 2012 Brody Scholars
Pictured (L to R) Wesley O'Neal, Dr. Paul Cunningham, and
Mary Windham-Lenfestey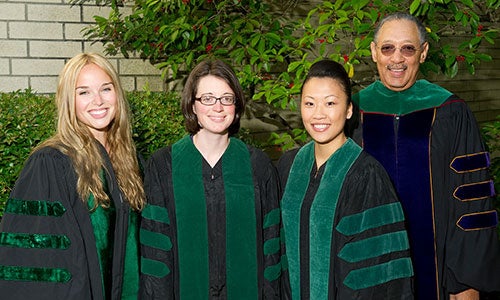 Class of 2011 Brody Scholars
Pictured (L to R) Brandi Gilchrist, Jennifer Scott, Ying Zhang, and
Dr. Paul Cunningham – Not pictured: Brandon Yarns